Positive Training for Positive Results
Evolutionary Dog Training is a professional dog obedience training establishment in Fort Lauderdale. We focus on aggression, obedience training, behavior adjustment, house breaking, and puppy training. Our pet trainers are certified practitioners that concentrate on fixing behavioral concerns without the usage of fear, pain, or intimidation so that animals will enjoy the learning process and absorb their skills. Reserve an appointment inquiry online or contact us at (954) 507-7524 with any concerns.

Puppy Training
Help your puppy to develop critical social and obedience skills, plus you can get all your important puppy questions answered!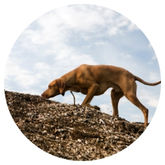 Trick Training
We offer trick training for dogs! It's a fun and engaging activity for you and your dog.

Behavior Modification
We use positive reinforcement to correct behavioral issues such as barking, digging, jumping up, biting, chewing and other dog and puppy problems.

House Breaking & Potty Training
Our professional trainers can train dogs to eliminate in litter trays, potty pads, or outdoors.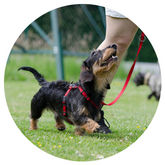 Beginner Training
Our obedience system is based on fun engagements that build focus. A great introductory class that teaches simple cues like sit, come and stay.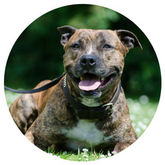 Aggression Training
We train to correct aggression and other dangerous behaviors such as territory aggression, fear aggression, food guarding and begging, whining, crying, and submissive urination.
WHAT Fort Lauderdale CUSTOMERS ARE SAYING
We love our customers from Fort Lauderdale areas around Fort Lauderdale,Dania Beach,Port Laudania,Port Everglades Junction,Hacienda Village,Riverland,Port Everglades,Harbor Heights,Lauderdale Harbors,Harbor Beach,Rio Vista Isles, and Melrose Park.
Learn more about professional dog training in Fort Lauderdale, FL.