Positive Training for Positive Results
Evolutionary Dog Training is a professional dog obedience training establishment in Fort Lauderdale. We focus on aggression, obedience training, behavior adjustment, house breaking, and puppy training. Our pet trainers are certified practitioners that concentrate on fixing behavioral concerns without the usage of fear, pain, or intimidation so that animals will enjoy the learning process and absorb their skills. Reserve an appointment inquiry online or contact us at (954) 507-7524 with any concerns.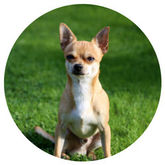 Puppy Training
Signing up in pup classes before 3 months old can be an outstanding ways of boosting training, enhancing the human-animal bond, as well as socializing pups in an setting where threat of health problem can be decreased. Generally, pups can begin puppy socializing classes as early as 7-8 weeks of age. Puppy socializing classes supply a secure and organized means of mingling puppies and also faster enhance their responsiveness to requests. Early and also sufficient pup socializing and also programs of favorable pet dog training can go a long way to stop habits problems as well as improving bonding in between people as well as dogs. While the very first three months is one of the most essential pup socialization period in a pup's life, proprietors of young puppies that have actually passed this milestone are strongly encouraged to remain to mingle their young puppies to as many individuals, family pets, and also places as sensible.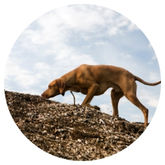 Trick Training
We offer trick training for dogs! It's a fun and engaging activity for you and your dog.

Behavior Modification
Here at Evolutionary Dog Training, we focus on dog behavior modification. Dog behavior modification is where we transform existing pet dog actions. This consists of but is not restricted to training in or changing chain rules, eating, pet dog resource guarding, barking, splitting up stress and anxiety, chain lunging, chain aggressiveness, dog-on-dog aggression, as well as pet to human aggression.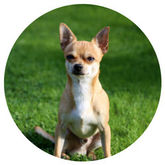 House Breaking & Potty Training
House training your young puppy has to do with consistency, patience, as well as positive support. The objective is to infuse excellent behaviors as well as build a caring bond with your pet.
Experts recommend that you start residence training your young puppy when they are between 12 weeks and 16 weeks old. At that point, they have sufficient control of their bladder and also bowel movements to discover to hold it. With Evolutionary Dog Training's expertise, we give you the tools and also strategies to best residence train your new furever friend.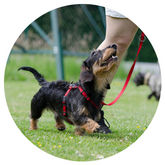 Beginner Training
Beginner training for pet dogs is necessary. Pet dogs aim to please, so with these beginner methods and methods, they will supply your dog's chances to make you satisfied. Our programs start with the conventional sit, stay and come. However as your pet dog advancements, we offer much more tough demands that are used in our other training courses! These are designed to maintain your pet involved as well as on their toes.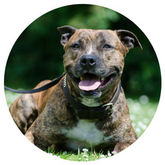 Aggression Training
We train to fix aggressiveness and also other dangerous habits such as area aggressiveness, fear aggressiveness, food securing and also begging, whining, crying, and submissing peeing. We make certain your canine is in a risk-free setting to make them really feel comfy while discovering their new abilities.

WHAT Fort Lauderdale CUSTOMERS ARE SAYING
We love our customers from Fort Lauderdale areas around Fort Lauderdale,Dania Beach,Port Laudania,Port Everglades Junction,Hacienda Village,Riverland,Port Everglades,Harbor Heights,Lauderdale Harbors,Harbor Beach,Rio Vista Isles, and Melrose Park.
Learn more about professional dog training in Fort Lauderdale, FL.